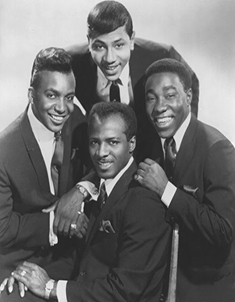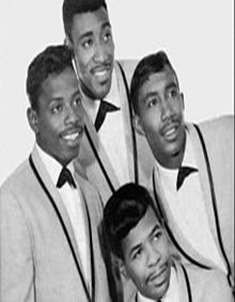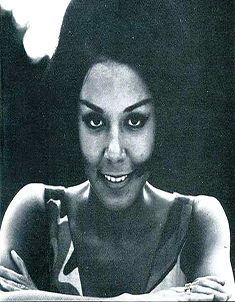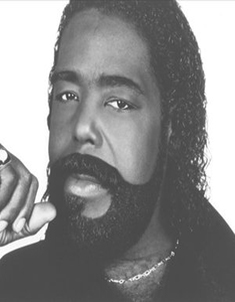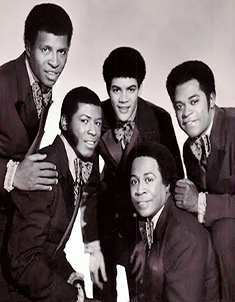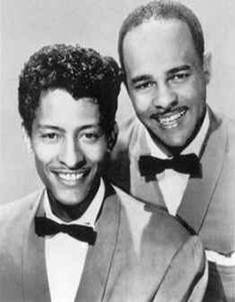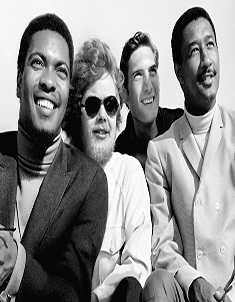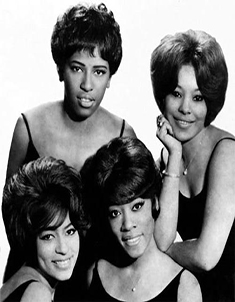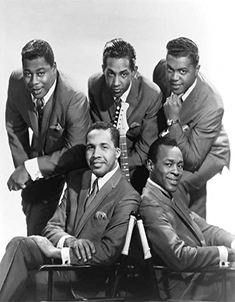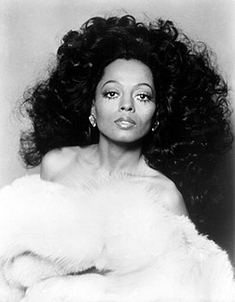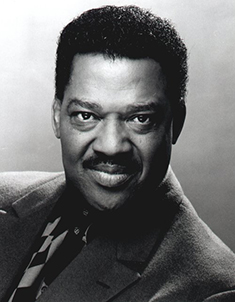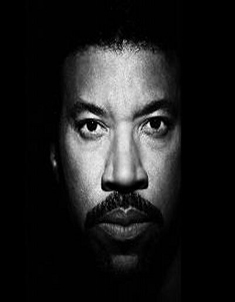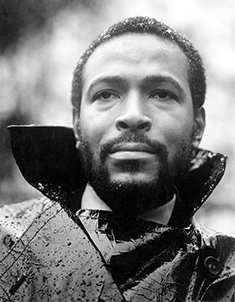 TOMS MEMORIES
I was talking with someone the other week about "the good old days" One particular night I can remember (from Tom's days)must have been around Christmas time 1969 or so. I remember because I had only just passed my driving test that August when I was 17.

Me and my girlfriend at the time, came out of Tom's and found a girl slumped on the floor in the doorway drunk as a skunk,and a lad trying to get her to her feet. We got her up and the lad said he'd better try to get her home-she lived somewhere just down the road in Little Hulton. The trouble was she couldn't even stand up let alone walk, and to make matters worse it had been snowing hard that night.

He said he'd come up in his dad's car and had parked it across the road, but unfortunately he said he was to drunk to drive it home. Then me being a smart arse! said no problem I'll drive her home in it. We staggered across the road to the car only to find it was a Reliant Robin!!!. Well-we poured her onto the back seat , this lad got in the passenger seat and I drove.I'd never driven anything like that in my life. With only having one wheel at the front the bloody thing was wobbling about all over the road. It was a good job there were no police about that night. The car was sliding about all over the place in the snow, the windscreen was misted up and this girl kept saying she was going to throw up! I managed to get the car to wherever it was we were going and made a hasty getaway and left him to sort her out!

My girlfriend was waiting back inside Tom's and wasn't to pleased I'd left her there while I drove this couple home.

I didn't blame her - it was a mad thing to do seeing how I was half pi**ed myself.

Danny Watt.

---
Oh Uncle Toms Cabin - It meant so much to me in my teenage years. From the moment you climbed the stairs past that clown painting at the top of the stairs , till you staggered back down the stairs at the end of thenight, it was all so special. At least it seems special now, in those days I used to get drunk to easy.

I tried all the clubs in Bolton and Manchester but nowhere had the atmosphere of my Tom's. I don't know why, if it was because I knew most of the people there or what I dont know.

The music was so special and some of the groups were marvellous. I remember seeing I think it was Johnny Johnson & The Bandwagon theywere really good, and yes I was there for Jimmy Ruffin. He was great butto be honest he could have just stood there and we would have been happy. The place was so packed you could hardly breathe, God knowshow many were in that night. I remember feeling kind of proud that wehad such a star at our Toms. Because that's the way we felt about the placeit was OUR TOMS.

I meet and went out with some lovely blokes there, also some monsterswho were only after one thing, but I suppose that was the same everywhere. I felt so secure there because unlike other places there wasn't much trouble at Tom's. And even if there was it seemed to get sorted out very quickly. The bouncers were good at their job and very friendly as longas you behaved yourself. I remember thinking Bernard Rafferty was my biguncle. I could write a book about the place, but thank you Kevin & Jimmyfor reviving so many happy memories.

Sue Derbyshire


---

We used to meet in "The Antelope" pub and then go across the road to "The Church" pub (its been knocked down now) then straight into "Toms".Me and my mate Lynne Withers used to be there every Friday, Saturday and Sunday nights we loved it, bottles of Pomagne we got drunk every night we went. We were there for the Jimmy Ruffin night and Dave Berry and loads of others.

I went working at Pontin's in Devon where I did a summer season as a waitress. Came back home and back to Tom's. Then my brother Bryan Cooke started coming with us and he brought his mates and it was great. Then Lynne and I went back to Pontin's for another summer season, when
it ended guess what back to Tom's. We'd only been home about a month when Lynne met her hubby Alan Walker , and my brother Bryan met his wife Vivien Bold.I also meet my hubby Alan Pendlebury we had some brilliant nights.

But sadly all things went crap my brother Bryan died at 36, my friend Lynne died a few years ago and I got divorced after 30 years. All very sad I found it really hard at the first "Uncle Toms Reunion" because the people who mattered to me and I loved were not there hearing the music.

But then I have loads of memories, sorry if it sounds a bit mordid, I wish I could turn the clock back, I would do it all again.

Keep up the good work see you all on the 29th February. Love to you all who remember us.

Vivien Pendlebury (nee Cooke)



---

Kevin
Great times at Uncle Toms in the late 60's. I met my wife to be Lorraine Mulgrew there and it was love at first sight. Lorraine was a local girl who went to Hulton High and I was from Atherton. Your right about the club in that it felt like home and I went to all the Manchester and Bolton clubs but none was like Toms. We live in Warrington now but still visit Little Hulton to see Lorraine's parents on Captain Fold estate. Remember friends from Toms (Don Mercer,Jean Macdonald, Ernie Thompson, Denise Coop).Used to think I was a whiz on the dancefloor especially to the Harlem
Shuffle.

Jim Isherwood.


---

Like lots of people of a certain age, I have many happy memories of Uncle Tom's.

Who would have thought that at 18 that I would now be looking back on those times!!

I really enjoyed the music, and the whole atmosphere. It was local and didn't cost the earth to get there.

Best of all for me, I actually got paid to have such a great time. I worked on the bar. I remember the small cocktail bar as being a special intimate place.

I also remeber the night Jimmy Ruffin was there. fantastic.

I can remember Mike being the Manager at one time and who could forget Kevin Lane, with his blond locks!

Although I have looked at the photos on the web site, I can't say that I really recognise anyone. Probably it would be the same for others seeing me after so many years!!

Sue Walton (Susan Faulkner)

---

Hi,

My memories of "Uncle Toms" are both good and bad. Firstly the good, could anybody had a better teenage than I did in my beloved Toms. Although I was under age like most of the other people(sorry Kevin) it was my first serious time for consuming alcohol. Like everyone else at that age on occasions I went over the top, and cringe when I think of some of the things me and my mates got up to. This is where the bad comes in, on one night I was so drunk(we're talking on the floor couldn't get up)that I was chucked out by the bouncers. I've got to say thirty years later they were more than justified in there actions. The next time I turned up at the front door wondering if I would get in or not,I was welcomed as though nothing had happened. I suppose they were used to nurse maiding young idiots like me. Thanks boys.

The Toms girls were great, I don't think I have ever been anywhere else where the girls were so friendly. And as long as you didn't take advantage I always found they were up for most things. They also taught me how to dance, for which I am eternally grateful. Not that I am any type of Fred Astaire, but even today I can get on a dance floor and not look like the village idiot.

Unfortunately living at the other end of the country it is too far for me to attend one of your Nostalgia Revue nights. But it doesn't surprise me that the atmosphere is so good, as it always was at Toms. If you could have bottled that atmosphere you would have made millions.

Thanks for everything, it's a shame it couldn't have gone on for ever, but I guess we all had to grow up sometime.

Ian Gray


---

Kevin

The thing I remember most about Uncle Toms were the people who worked there. My memories are of some great nights, great music which has stood the test of time, but most of all some of the people who worked there.

Who could ever forget Bernard Rafferty and the rest of his doorman. Kevin where has Bernard gone, how come you haven't got him on the web site, or better still why is he not on the door at some of your Motown nights. There are a lot of us who would like to give him a peck on the cheek because although we didn't think it at the time , he really looked after us, in a nice sort of a way. I remember Jimmy Barlow when he worked on the cloakroom he was a cheeky sod then, and he doesn't seem to have changed with the years. Also a guy called John who took the money, can't remember his second name, he was quite good looking. I remember at least two managers there was Mike and later Tommy, can't remember any of the bar staffs names but there were some nice looking girls and blokes. Then of course there was you the first Sweet Talking Guy I probably knew, and I remember another DJ later called Glen somebody. He was like a younger version of Danny La Rue, we all thought he was gay, don't know if he was or not.

These were just some of the people who are in my memories of Uncle Toms. I would love it if you could get some of them to your Motown Night. Dont suppose we would recognise any of them now.

Last of all there was Tommy Brown who owned Uncle Toms, we didn't see much of him, but I remember when he did turn up all the staff being on there best behavior.

Thanks for some fabulous times, and also for all the magical memories I've got of Uncle Toms. Keep up your Motown nights they are great.

Jackie Williams

Kevins note: We have been trying to find ex.staff with no success apart
from Sue who has written above. We were told Bernard Rafferty had moved
to the Blackpool area.

---

Seeing how eveybody else is getting into the act I might as well put my two pennies worth in.

I am embarrassed to say the main thing I remember about Uncle Toms was the bingo. I think you used to do it on Sunday nights. I remember when one of my mates told me about it and said it was great, I thought this isn't for me. The way I saw it, my mum and dad went to the club to play bingo, it wasn't for me I was a soul brother. That was it till one night when I was in Uncle Toms and the bingo was on, the way I saw it in for a penny in for a pound. You've guessed it , I won the first time I ever played, I won a table lamp, and believe it or not my mothers still got it, I think it still works as well. Well after that I was hooked I never won again but I remember Jimmy walking round with a bucket of beer, and whoever won it eveybody was dipping into there bucket.

Another of my memories of Uncle Toms was the Pomagne. I can't remember if you gave that as bingo prizes or if it was something else.At the end of the night the floor would be littered with empty Pomagne bottles. Everybody seemed to get drunk on it very easy. I don't know if
you can still get it, but I've not seen it in ages.

Apart from the two above things, I really enjoyed the atmosphere in the place, as other people have said it was so friendly, it didn't seem like other places where there would be cliques. At Uncle Toms everybody seemed to know everybody else.

Funnily enough I still miss it thirty odd years later.

Alf Robertson

---

Me and my mates went to Uncle Tomsin the late 60's. I used to really look forward to going every week. The music was great (Motown and Soul) the people were friendly and the DJ's were fantastic.

We had to force barley wine on my friend Susan, because she was so shy (not like me and my other friend Barbara). There was always something happening in Tom's, games where you had to eat as many cream crackers as you could, that was very hard but a good laugh.

There was always the chance you might meet someone interesting, as me and Barbara did (we ended up marrying them).

I wish I had a time machine.I'd go straight back to Tom's.

Jacqueline Carty.


---

Hi I've just found your web site by chance, how long have you been going? Although I have lived in the south of England for the last twenty odd years, I have never lost the memories of my youth at Uncle Toms. I've been searching the web every so often for years but have never found anything but a few small mentions on other sites, but this is fabulous, even down to some of the music we used to enjoy at Uncle Toms. Keep up the good work keeping us long distance ex Uncle Toms punters happy.

My actual memories of Uncle Toms are a bit cloudy, guess I am getting old. It can be summed up in three words, girls booze and fun. I do remember the bingo, the groups, the crazy party nights, and most of all the music. You just don't hear that type of music nowadays where I live. To anybody who's still living in the Little Hulton area and coming to your Motown nights, you don't know how lucky you are.

I was looking through the old newspaper adverts and remember some of those nights as it was yesterday. How I wish it was. The one I liked most where the advert said Sunday night is Crumpet Night, if you advertised like that nowadays all hell would break loose. Every politically correct crank would be screaming at you. I ask you what harm did we do.

I will keep looking at your web site and if I am ever in Little Hulton I will most certainly attend one of your Motown nights.

Bob Wilde
----------------------------------------------------------------------------------
Hi
Thanks for giving me the opportunity to relive such happy memories of "Tom's" which had such a significant effect on my life back in those heady days of the late 60s.
We used to start our Saturday nights at the Vulcan where we would sink a few of the finest Boddies bitter I have ever tasted.Then the walk down Grosvenor road to the Raven for a couple more before the highlight of the night doing our thing at Tom's
I will never forget the brilliant times we had there,the live & disco music,the friendship between everyone who was there,the girls,the atmosphere,hardly any trouble,..the bouncers made sure of that.
In August 1969 myself & a few friends went to Newquay for a holiday & on our return decided to go to Tom's as one of our mates David Williamson was joining the Merchant Navy & what better venue was there to give him a great send off.
The night turned out to be even better for me as I met my future wife Pam that evening & on Monday 13th August 2018 it will be 49 years since we met & we will celebrate 48 years of marriage this September.We will of course be eternally grateful to Uncle Tom's which made it all possible.Oh how I wish we could bring back those days

Colin Tarbuck

----------------------------------------------------------------------------------